Information system to support the sale of apartments, houses and plots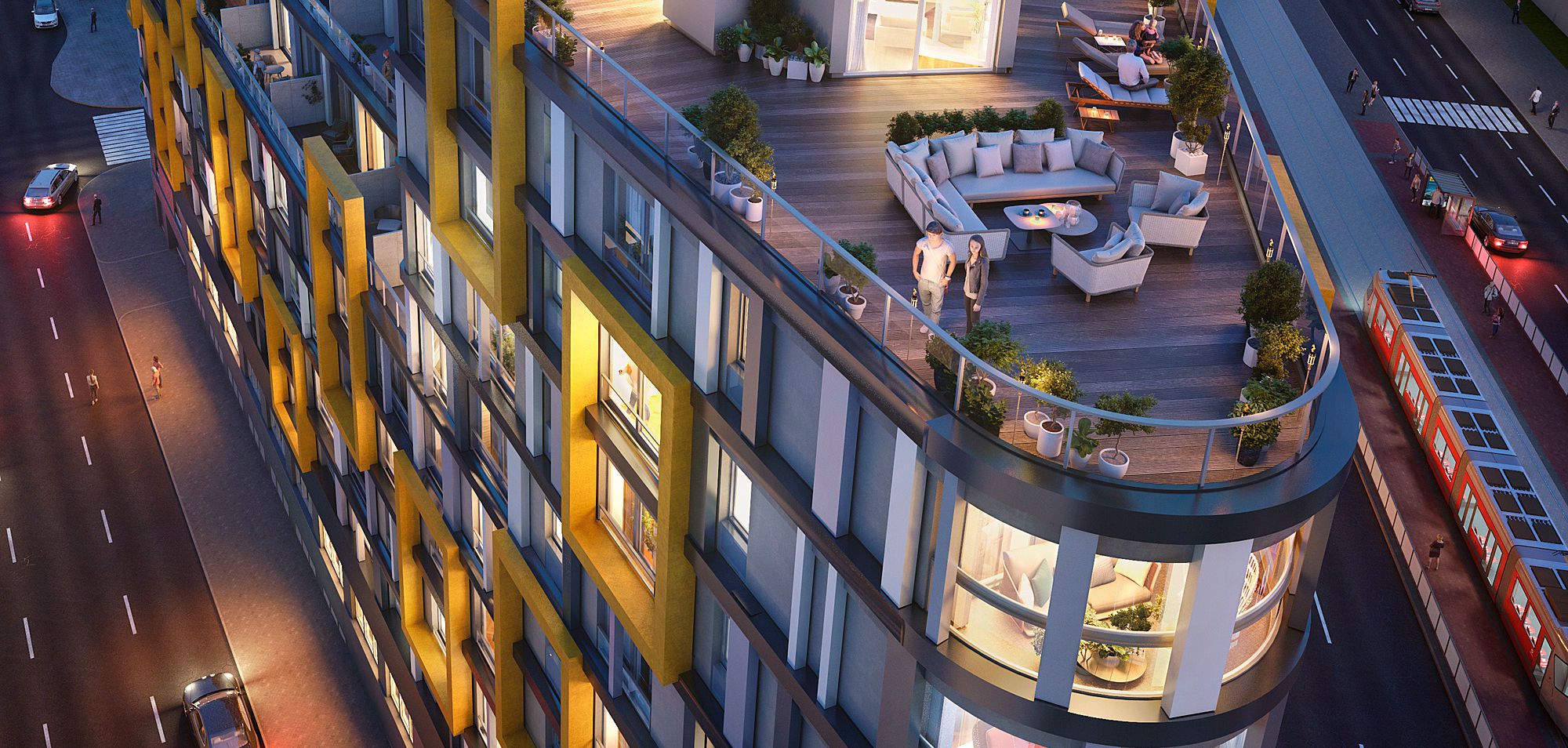 14 years

Partnership

200 users

Supplied systems

29460 hours

Hours worked
The aim of the project was to create an information system for pricing, setting up a process for the sale of new apartments, houses and plots and providing a second-level hotline, technical support and comprehensive outsourcing of software and hardware infrastructure for the largest Czech residential housing developer Central Group.
The information system is connected to the server part with an extensive database and covers all activities of the development company. From the establishment of a development project, through the pricing of specific products directly in the system, presentation of the project on websites, catalogs and other materials, to the actual management of business cases by salespeople at Central Group sales outlets or at its headquarters.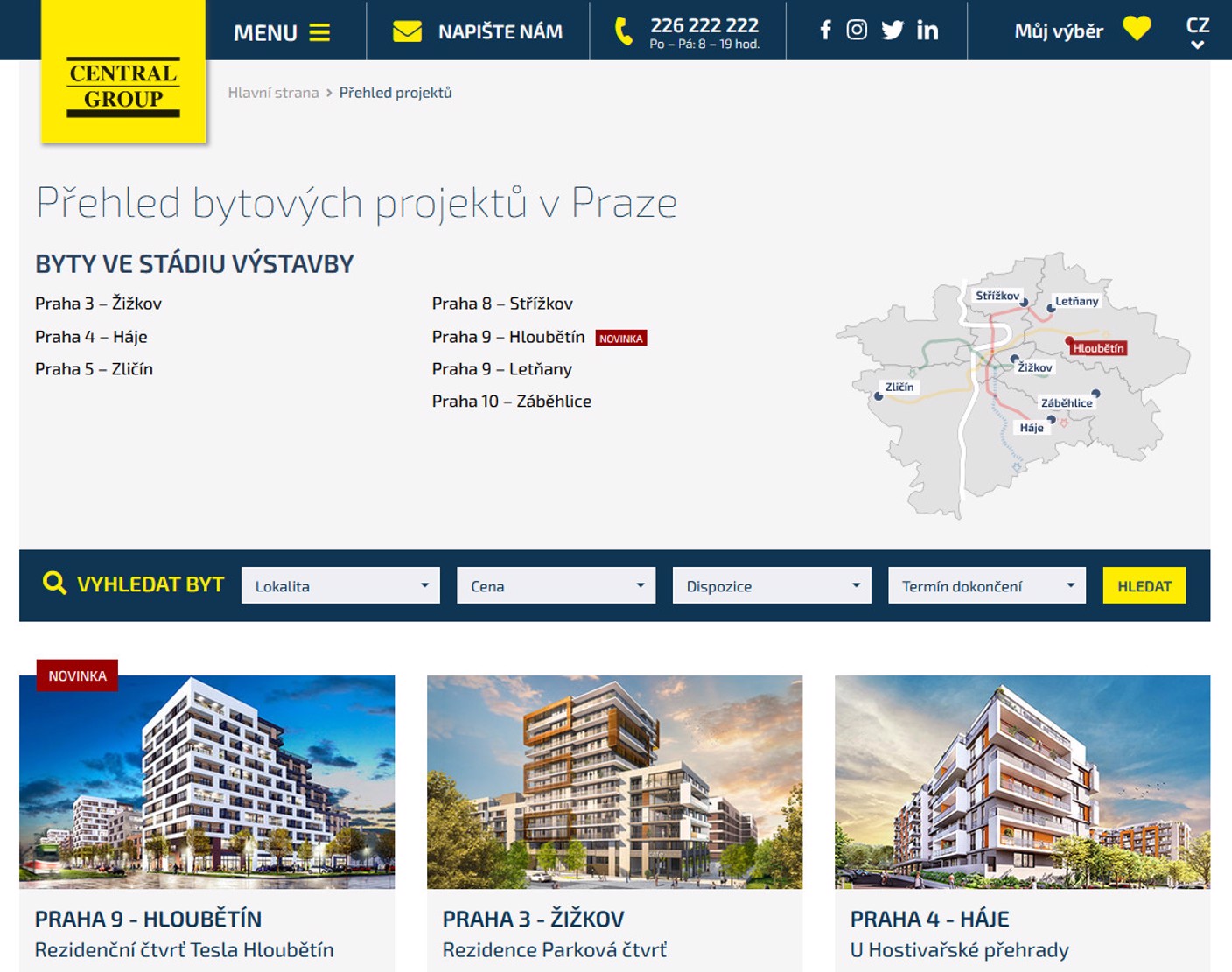 Customer feedback
"By launching the WMS-CG publishing system, we gained a very useful tool for managing all the company's web presentations, which brought us not only increased efficiency, speed and quality in administration, but also the opportunity to be independent of external suppliers. The process of development and implementation of both systems at the same time caused a very interesting side effect, consisting in further strengthening the integrity of internal company processes."
Michaela Palánová
Marketing specialist CENTRAL GROUP a.s.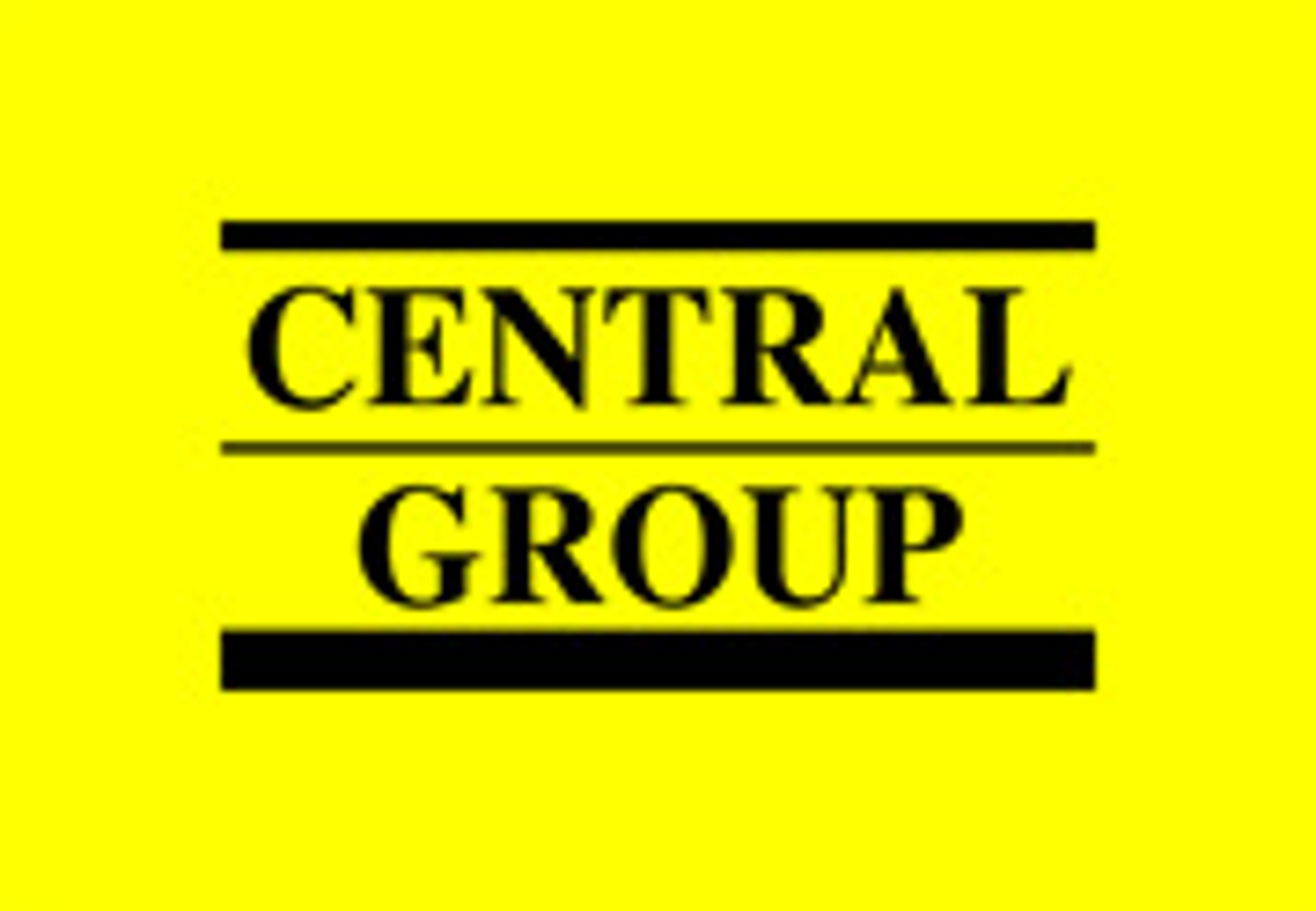 Information system to support the sale of apartments, houses and plots
During the long-term cooperation on the basis of a service contract concluded immediately after the completion of the project, the entire solution is continuously developed, both in terms of breadth of scope and continuous technical upgrade of individual parts.

One of the most significant innovations is the expansion of information and services provided to the customer during the sales and after-sales phase through the client portal of personal websites or the automated exchange of contractual documents with suppliers of individual client changes. Recently, attention has also been paid to tools supporting the sale and rental of commercial space.

Of the technological changes, it is worth mentioning the transition to the SPA architecture using the Vue.js framework and connecting to the rest API in .NET Core technology. This event brought a significant acceleration of the Central Group website and much greater user comfort when viewing the offered products. At the same time, the original environment of the content management system has been preserved for the staff without the need to migrate data or modify the habits of text editors.
The product includes, for example:
product creation and management
detailed characteristics and possibilities of combination of individual types of products
business case life cycle records for individual products
keeping a history of preparing contractual documents for the purchase or reservation of real estate
timed version of selected product data (possibility of data preparation for the future)
creating custom reports over current business data
administration and presentation of price lists
direct connection of the product database with the content management system for creating a web presentation
management of written and image documents (DMS)
synchronization with other IS at the customer
user-defined mail notifications