Municipal water management Třeboň

500+ stavů

Data transfer

Czech Republic

Country

2022

Year

SimONet

Platform
Unified system for water management companies
Lack of drinking water, and the associated rise in prices, have long plagued consumers and water companies alike. On the contrary, for engineering companies such as ZAT, monitoring of the water management network, analysis of possible leaks and early detection of accidents is an interesting technical challenge.
For "Městská vodohospodářská s.r.o." in Třeboň, we delivered a solution for monitoring the supply and consumption of drinking water. The system continuously monitors the status of drinking water consumption and, based on the set limits, alerts the operator to non-standard consumption and also unifies the monitoring of the status of several wastewater treatment plants into one system.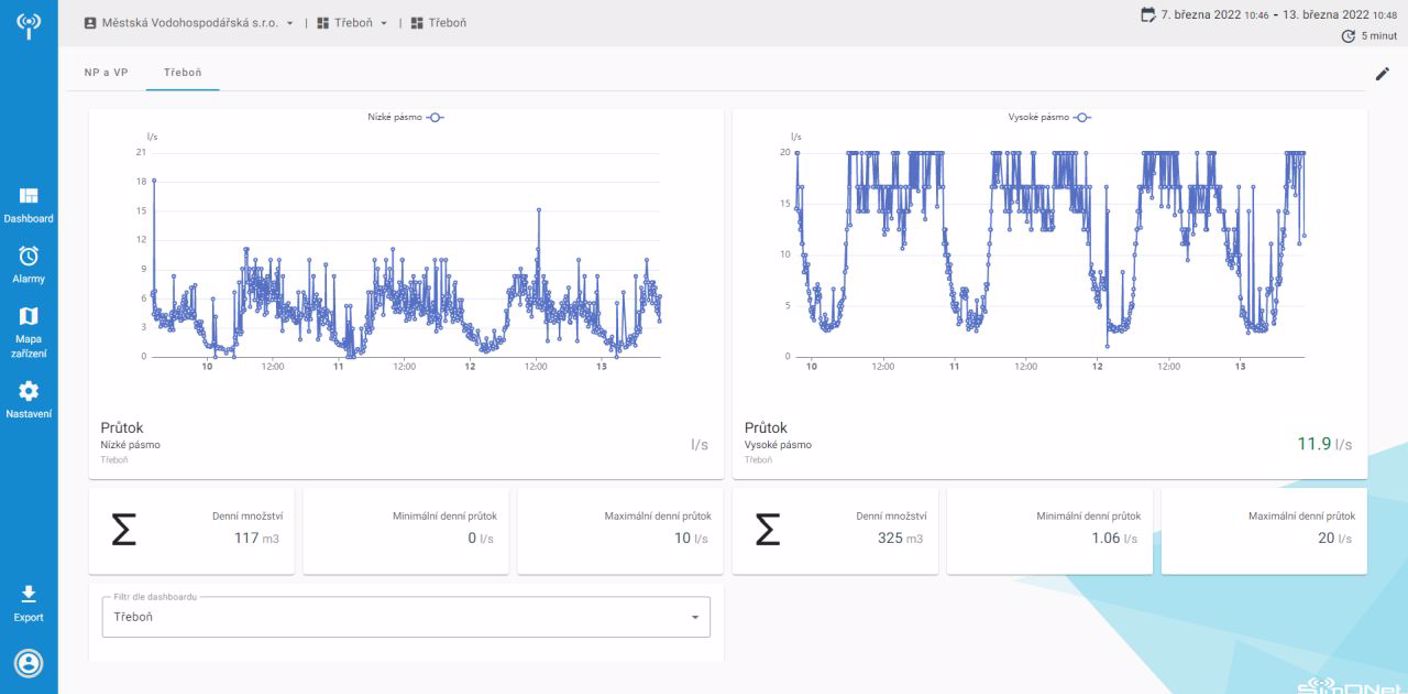 Comprehensive overview with the possibility of personalization
SimONet is an integration platform used for collection, display and evaluation of data. The ability to work with data from different systems in one application to obtain a comprehensive overview is its indisputable advantage. The possibilities of display personalization, notification of non-standard states and system expansion are a matter of course that users will undoubtedly appreciate.