Information system to support the sale of apartments, houses and plots

4 years

Partnership

500 users

Supplied systems

19730 hours

Hours worked
Broker Consulting has been operating on the market since 1998 and provides its clients with professional services in the financial and real estate sectors.
We took over individual applications from the original IS suppliers, who for the reasons of capacity could not process all the requirements, and gradually transferred them under our administration. We further develop the application and connect it to other systems.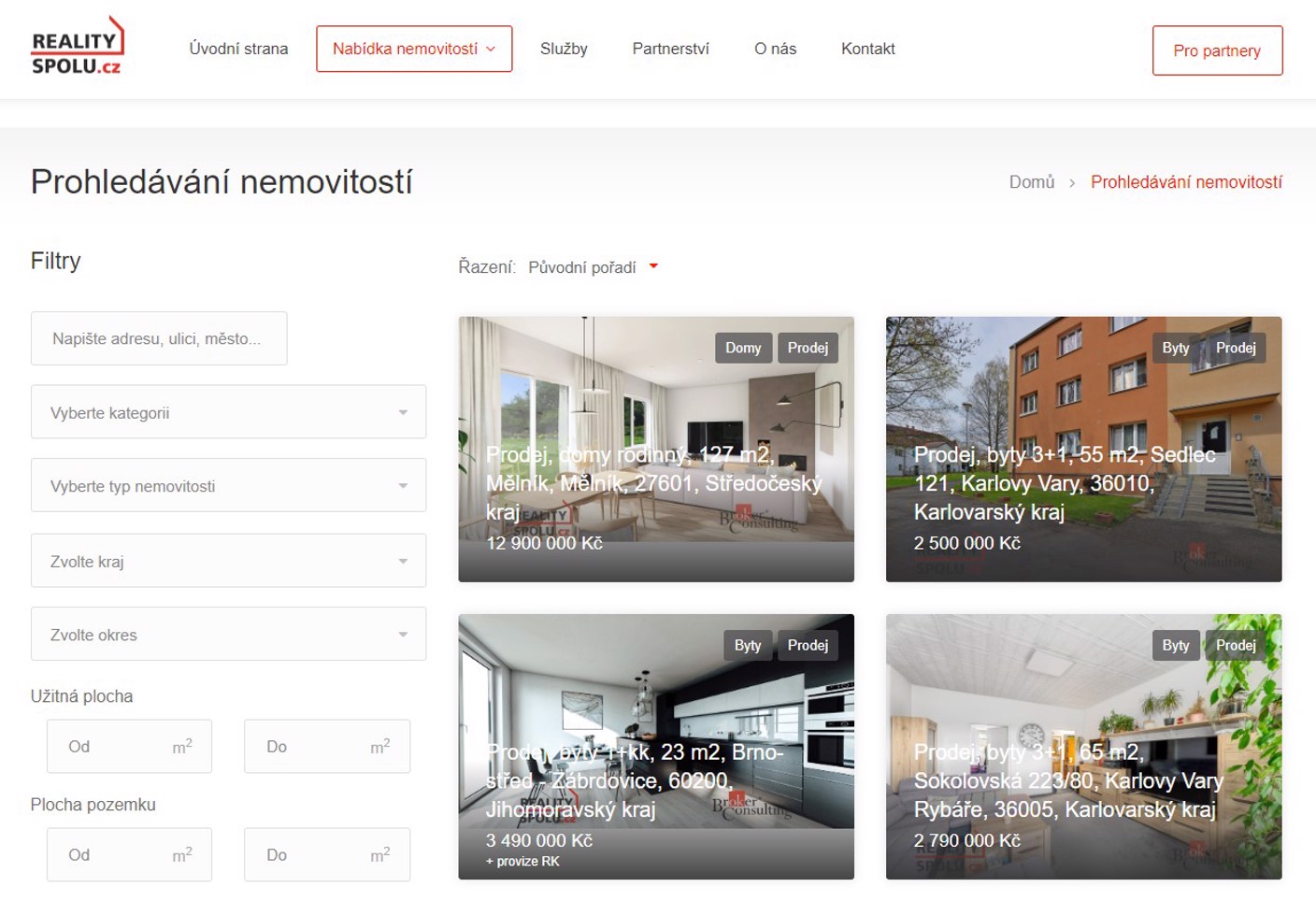 Customer feedback
"The original supplier of the information system encountered capacity and technical limits. He was not able to continue the project and put it into proper operation. The ZAT company pleased us with its know-how and great overlap into business issues, so that we entrusted the company with other information systems, which ZAT now take care of."
Karel Šebek
Strategic project manager

Managed information systems
IS REX:
A key information system that is currently used by hundreds of real estate specialists throughout the Czech Republic and Slovakia. The application covers all the necessary functionality that real estate specialists need, from: order entry and specification, management and generation of contract documents, client records, inquiries and inspections, internal communication and approval system, export of offers to advertising servers, sending statistics and newsletters, monitoring of costs in business cases, external access for photographers, matching payments and approving payments and commissions, matching offers and demands, communication with banking institutions, etc. Furthermore, the system is connected to other customer information systems.
Reality spolu:
Own real estate portal for presentation of offers, development projects, securing inquiries and communication with the client. Advanced search across different categories of real estate and land. Determining the search scope and displaying relevant results. The application is also available on the Slovak market with the possibility of searching for offers across individual countries.
OK Net:
The main information system for education and training of real estate specialists with the possibility of obtaining certifications. The system allows you to organize conferences and other events. The application contains its own e-shop with promotional and gift items. At the same time, it serves not only for sharing educational videos and contains an extensive database of working documents. Selected employees of financial institutions also have access to the system and can upload current documents (price lists, information materials about products, etc.) to the application.
FinGrPlay:
Game portal to support financial literacy. The game simulates real life situations. There are a total of ten rounds, each representing three years of family life. During them, the player has the opportunity to use various financial instruments, loans, mortgages, savings, etc. Each round, events are randomly generated for the user, which fundamentally affect the individual game rounds. After completing all rounds, the player can compare his results with other players. The application allows you to create your own game scenarios (different starting situations) and allows you to play tournaments.