Visualization and control rooms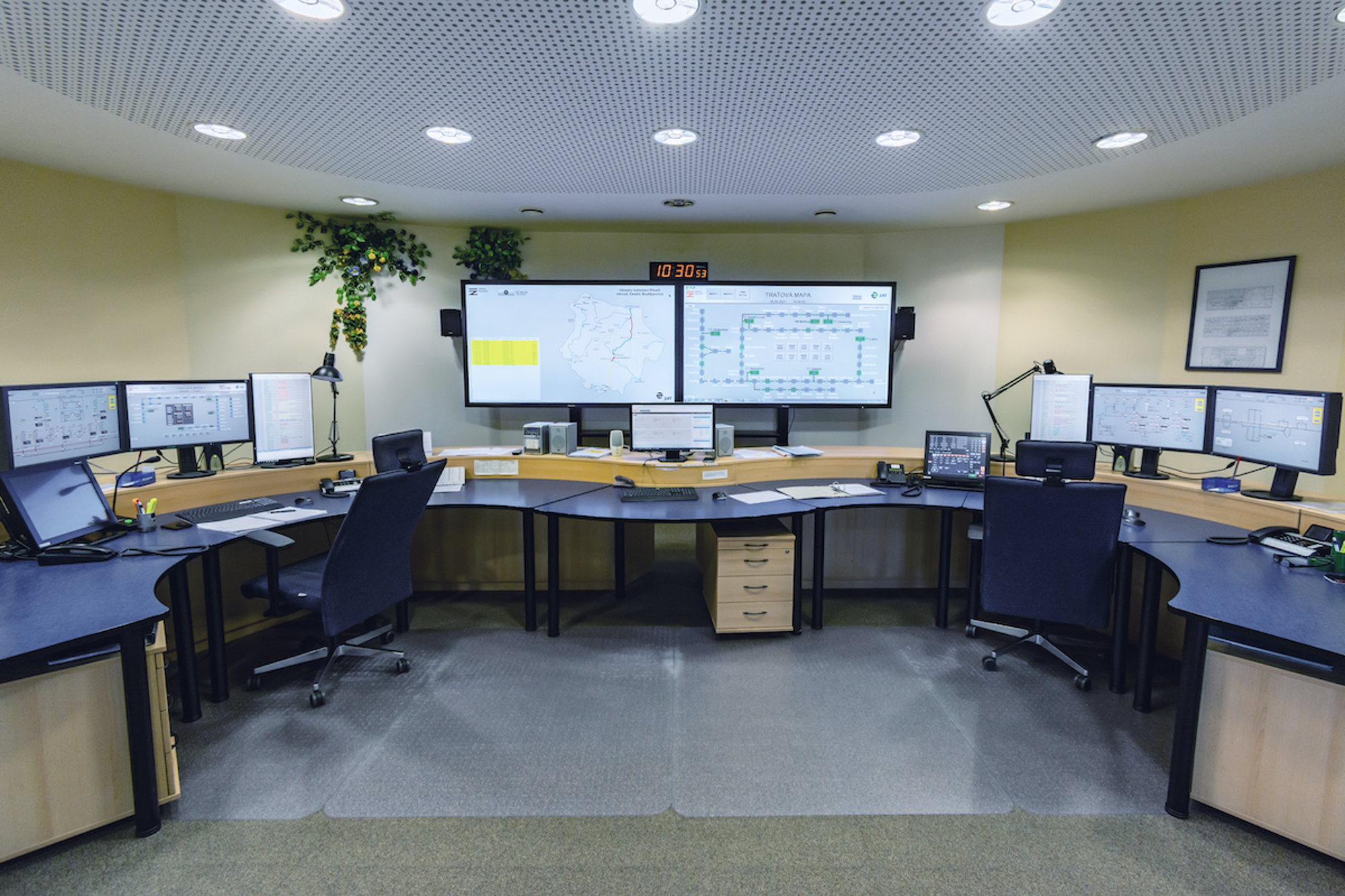 Data visualization and control of technologies
Visualization and control rooms represent a human-machine interface of a control system and a "window" into a process for users. Tools for archiving and communication with proprietary information systems continue in this system. Therefore the architecture of the operators´ system is variable and highly flexible and can be easily adjusted to the controlled operation and customer´s requirements.
Platform SandRA offers variable solutions of operators´ level in the form of integration of the AVEVATM System Platform and Reliance. For safety applications in nuclear power engineering, ZAT provides their solution of operator´s system SandRA Horus that has been from the beginning developed with regard to use on the projects with higher requirements for safety and reliability.
Solution for all sizes of control rooms
Visualization panels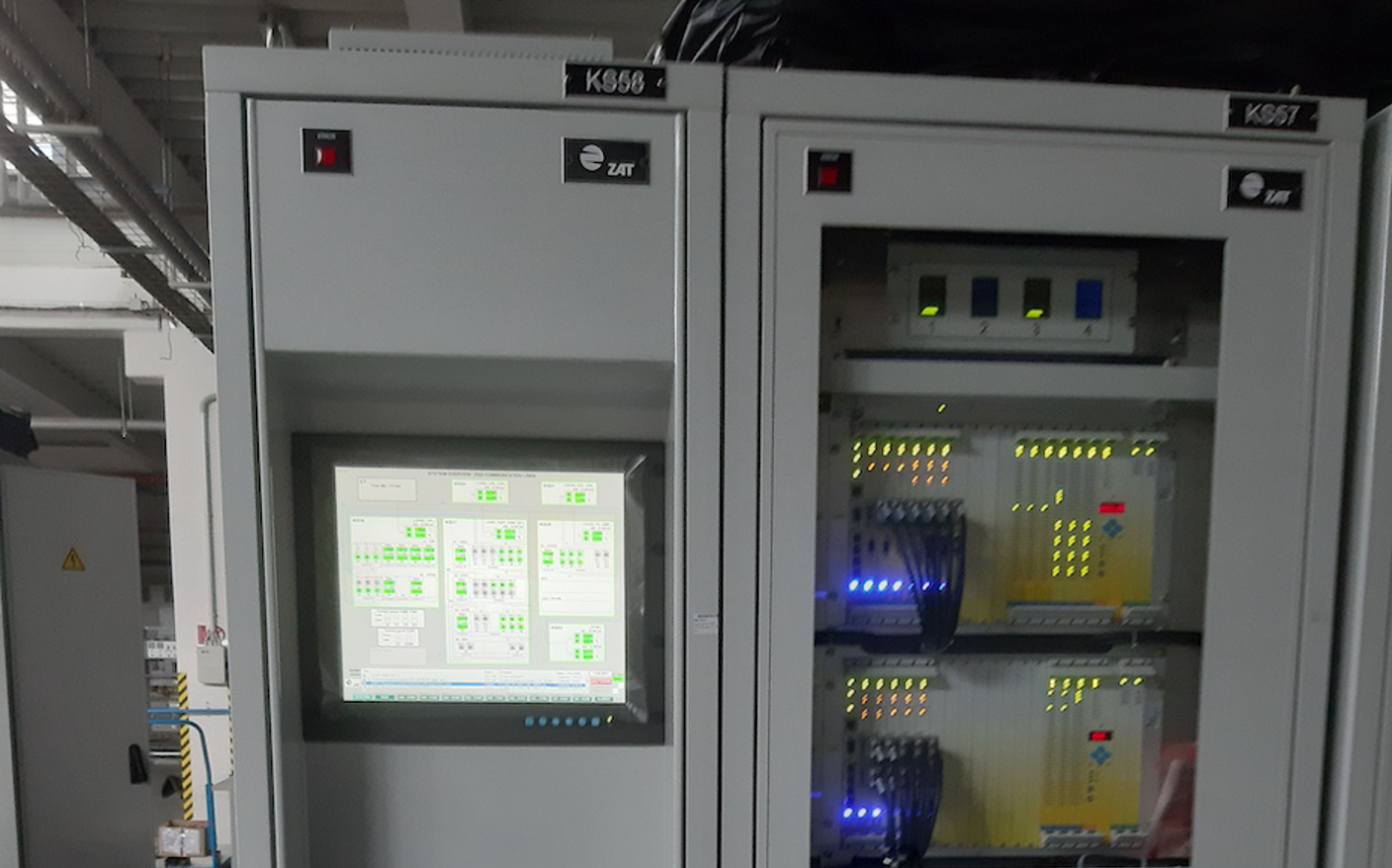 We elaborate control rooms for the smallest technological units that can be represented by e.g. sewage treatment plant for small or medium municipalities or a biogas station. We emphasize the efficiency of realization as well as easy and intuitive control for operation staff that does not have to be professionally competent at the top level. Our products for this type of technology are characterized by undemanding maintenance and a long lifetime. We use common components available on the market and we offer an affordable solution to our clients.
Central control rooms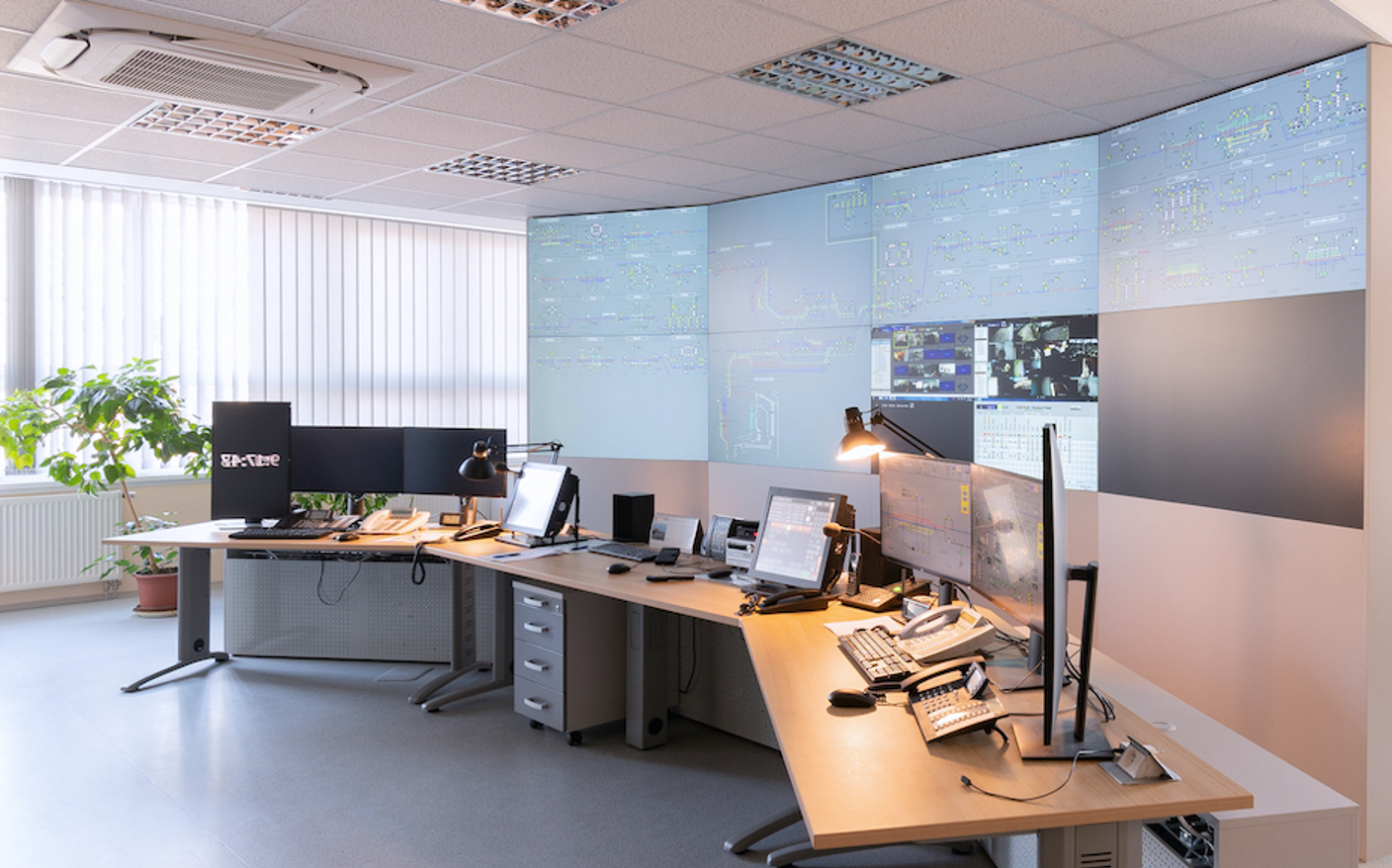 We can also realize the control rooms that process tens of thousands of signals daily. We are by one step forward compared to our competitors from the cybersecurity point of view. Our components go through the strictest penetration tests, always with perfect results. Redundancy with hot back-up guarantees full availability of the system in the 24/7 mode. In the segment of mid-size control rooms, we follow trends and also use virtualization of servers that leads to cost-saving.
Velíny a dozorny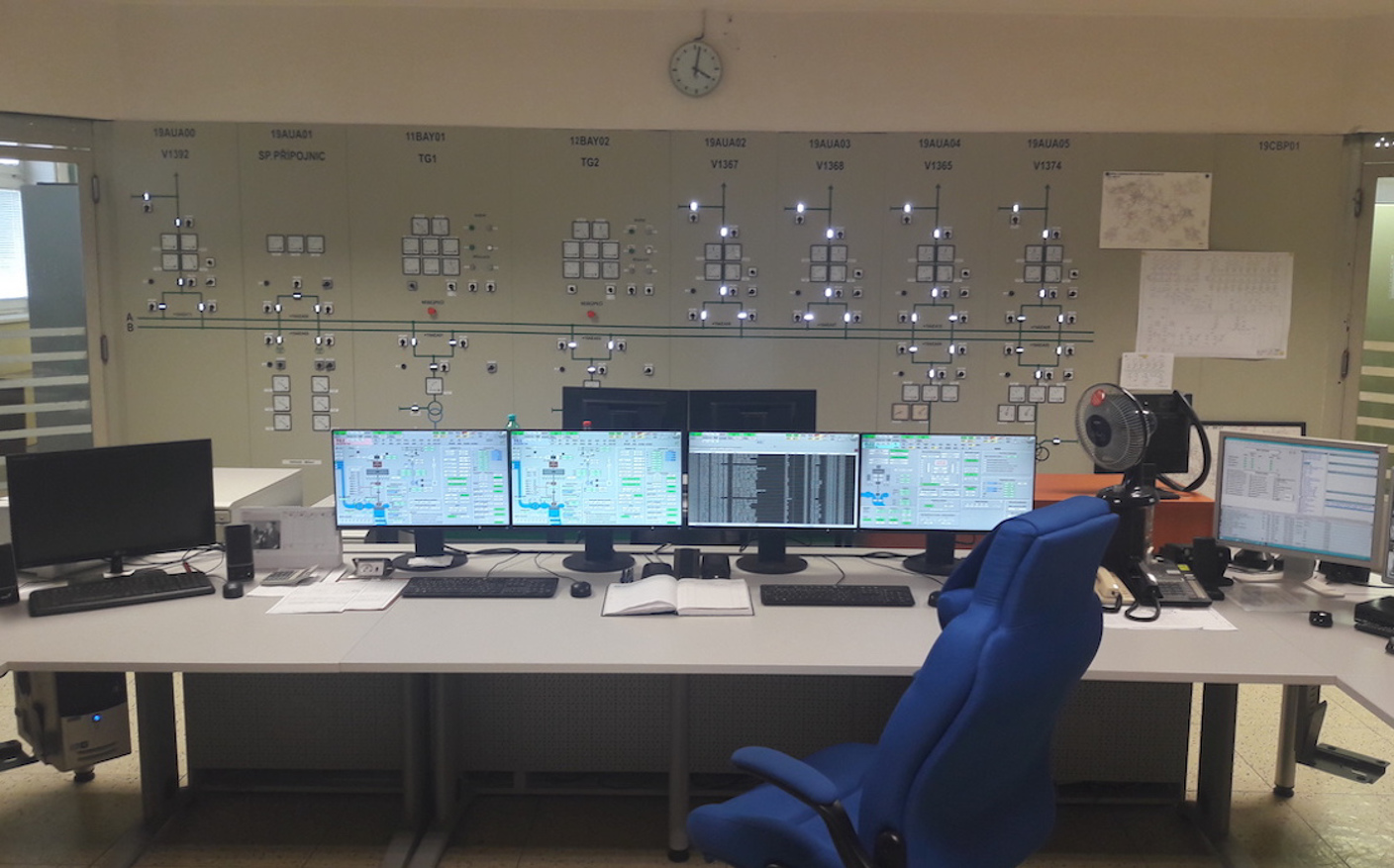 We are a European leader in the field of dispatching for large power plants. We meet the certifications for the control of the primary part of nuclear power plants. You can meet our systems  in all safety classes of control systems A, B, C according to IEC 61226. A more reliable and sustainable ZAT solution is beneficial for the operator. It unifies the technical solution and centralizes plant control to fewer permanently manned sites. As a result, the necessary work on individual operating sets is better and more efficiently coordinated.
Basic concept of operator level solution
"Thick" client
All tasks are performed on operator stations – communication, data processing, individual technological screens, and control tasks. Suitable for smaller, local systems.
I/O servers
A concept applying the I/O servers for communication with control servers and providing data to individual operator stations. Data processing itself, individual technological screens, and control tasks are performed on operator stations. Suitable for medium size systems with a bigger number of operator stations.
Application and calculation servers
In this case, all operations with data a graphics are on redundant servers. Operator stations are then only used to display the data using so-called "thin" or "zero"clients. Suitable mainly for large "block" systems.