Biogas plants
We have many years of experience with the supply of control systems for biogas plants. We are planning to apply our experience both in the new construction and renewal of the conrol system and the effective provision of service to biogas plants.
Our own advanced control system is fully adaptable to specific customer requirements. We can implement a control system with a PLC (programmable logic controller) from Siemens.
We provide services and maintenance for our own SandRA control system and control system with Siemens PLC.
12

Biogas plants

8000 kW

Total power

4800

Stations SandRA
Biogas plant with SandRA control system
We offer control using our own compact control system SandRA Z210 with the possibility of connecting remote inputs and outputs and excellent communication equipment, enabling the association of control of various technologies or sub-technological units. By choosing control on our platform, you get a reliable control system developed and manufactured in the Czech Republic. Thanks to the knowledge of the needs of the cntrolled biogas plant technology, we will design the optimal system at a favorable price.
The control system can be designed as centralized or decentralized. The delivery also includes comfortable central control, including unified visualization on the Reliance SCADA system. We implement the visualization system as local or with the possibility of remote access.
Advantages of using the SandRA control system
Possibility to add functions according to customer requirements thanks to our own development

Providing complete support for control and visualization in the Czech language

Secure remote access thanks to cyber security competencies

A stable company guaranteeing a long life cycle of our solutions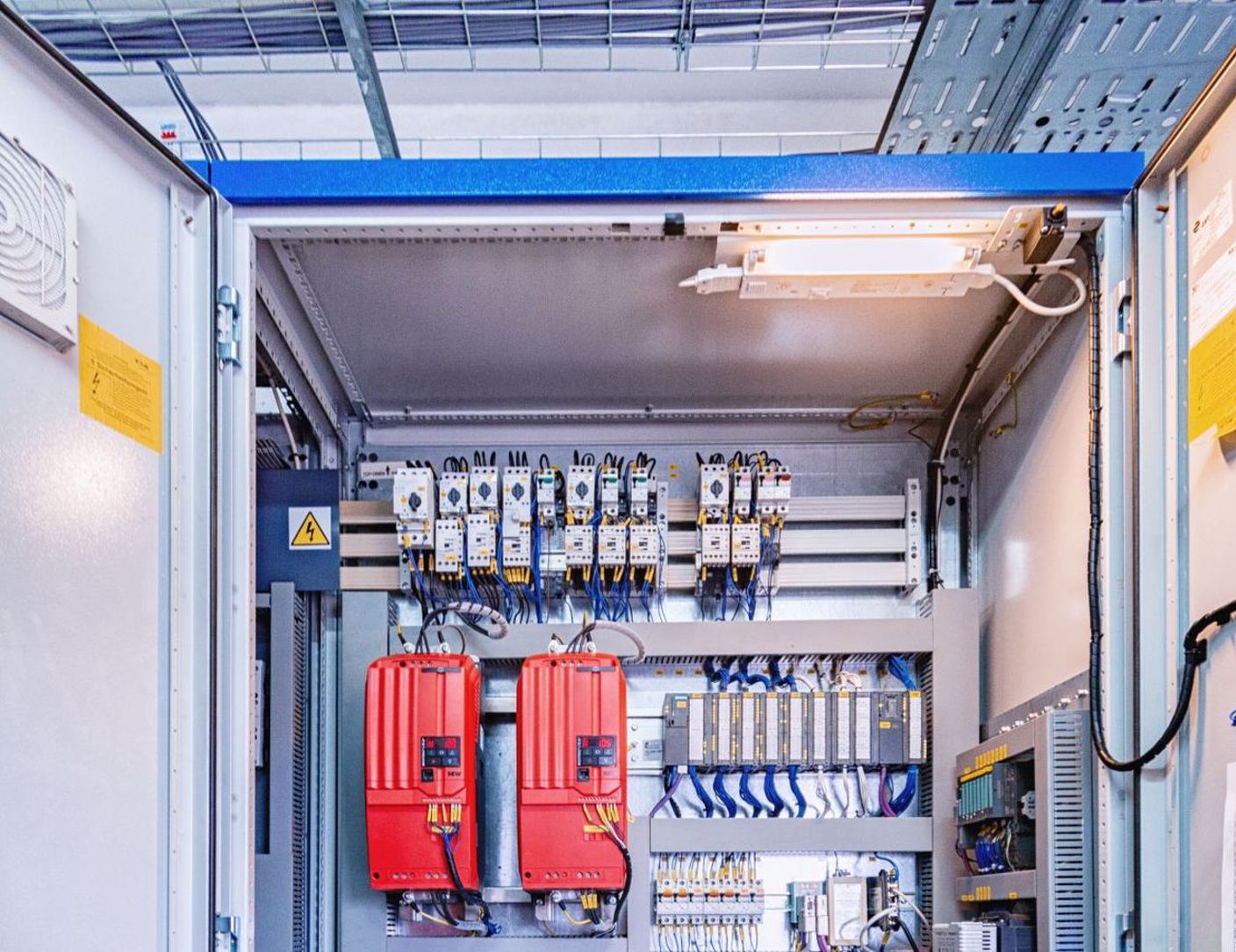 Biogas plants using Siemens control system
For customers who prefer proven control systems from foreign manufacturers, we offer control of biogas plants using the Siemens S7-300 control system. The standard solution is designed as a distributed control system with remote I / O modules. Excellent communication equipment allows the association of control of various technologies or sub-technological units.
For visualization we use touch panels from the same manufacturer supplemented by the Reliance SCADA system.
Subsequent warranty and post-warranty service is also a matter of course.
Advantages of using the Siemens control system
Long-term proven and reliable control system of a foreign manufacturer

Quality service support thanks to experience with Siemens systems

Possibility of remote access for operators and service providers

Manufacturer-guaranteed systems development and long life cycle
Service
We are a long-term and reliable service partner for biogas plant operators. To ensure the comfort of the operator, we provide service not only for the control itself, but also for the complete electrical parts. We provide service activities in the form of regular maintenance, or occasional or emergency service. In the case of concluding a service contract, we guarantee
speed of service intervention and availability of key spare parts.
Offered services for biogas plant operators
Control system migration
Is your system outdated and is its failure rate growing? Would you like to add other functions to the existing procedure? Are you thinking about upgrading biogas to biomethane?
Do not hesitate to contact us, our experts will be happy to suggest options for solving your needs.
Service support 24/7
We offer both comprehensive service of controlling and electrical parts with the option of choosing the type of provided service activities (from any to emergency service).
Communication in the English language and fast reaction time is a matter of course for us.
Easy replacement of spare parts
Thanks to many years of experience in the controlling of biogas plant technology, we will determine the necessary spare parts to ensure continuous operation.
Possibility of storing spare parts in our warehouses or directly at the customer.
Want to know more? Contact us!